Two mercurial talents that have had a combined total of one appearance since Euro 2020 are slowly, but surely, getting their way back into international form. Jadon Sancho and Marcus Rashford, both of Manchester United, have had a difficult 12 months for their club, which saw a complete meltdown during last year's campaign and, in turn, caused the level of their performances to disintegrate.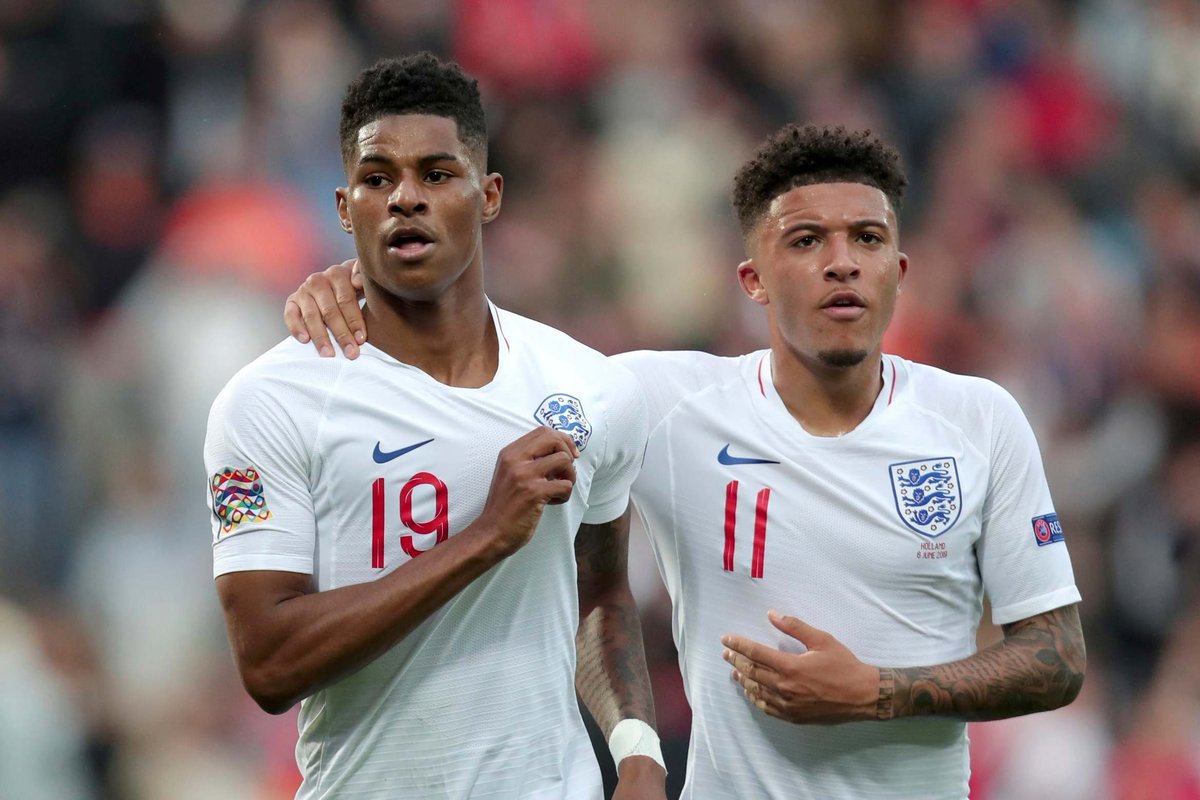 Sancho, who arrived from Borussia Dortmund for £75 million in the summer of 2021, came into a club who looked ready to take the next step up. They might have squandered their chances of Europa League glory, but a respectable second-placed finish in the Premier League looked favourable for Ole Gunnar Solskjaer.
However, as the season started to unravel, so did Manchester United's performances. Sancho, like many others, suffered the fate of being lost on the pitch and struggled significantly to adapt to life in the Premier League. There were glimpses of what was to come, but no real consistency as results started to fall on the side of losses. Sancho and Rashford both missed their penalty kicks in the shootout against Italy in the final that summer. It was unfortunate, with both being brought on at the death to take one, only to miss their – and England's – opportunity.
With Manchester United changing their manager from Solskjaer to Michael Carrick to Ralf Rangnick throughout last season, it made sense as to why new players, such as Sancho, found it extraordinarily difficult to settle in and play his best football. Off the pitch, there was a vacuum-like suffocation going on with analysis being made on every touch they took.
For a player that should have been solely focussed on settling in to life at Manchester United and, more importantly, the Premier League, Sancho was quite understandably distracted and his performances suffered for it. Without consistency in his, it was impossible to fathom becoming a regular in Gareth Southgate's squad.