North London giants Arsenal have moved four points clear of Manchester United in the race to secure a top-four spot in the Premier League at the end of the season after they beat hosts Aston Villa at the weekend.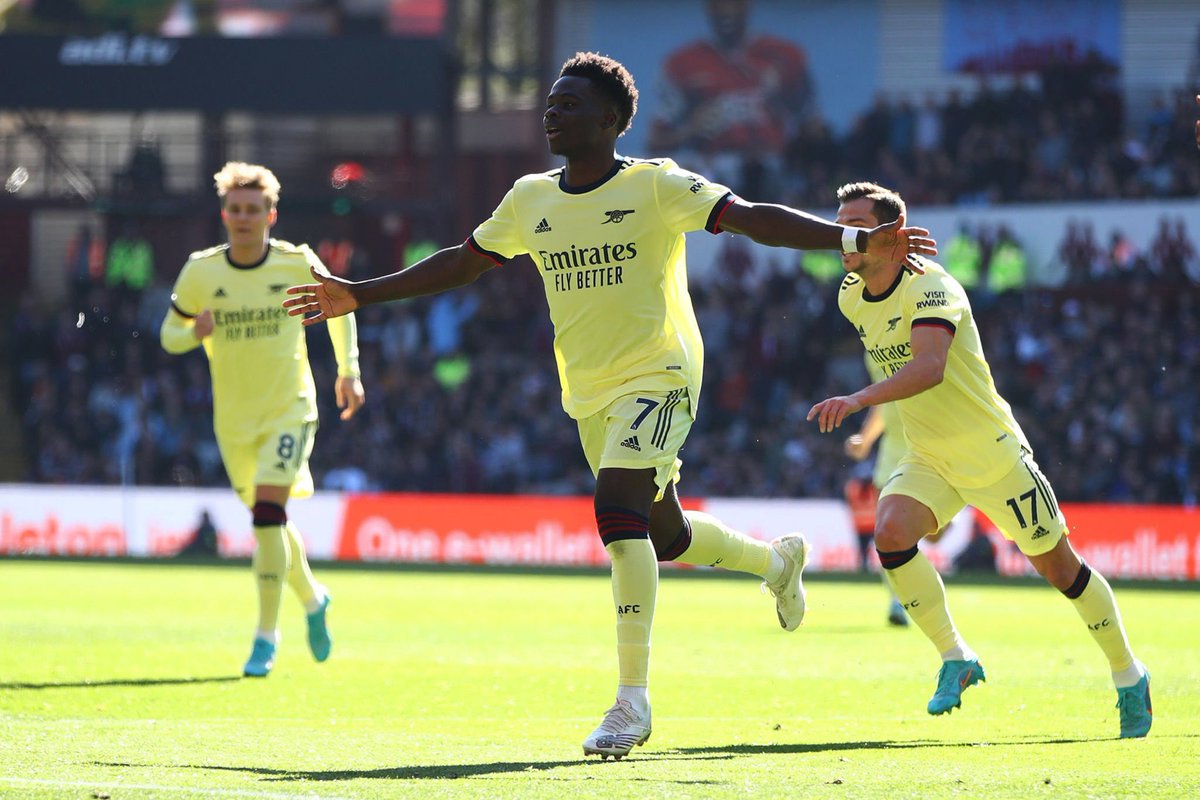 Arsenal began the weekend in fourth place and with a one-point lead over Manchester United. They had the chance to move four points clear of United with an away win over Aston Villa with the Red Devils not in league action. Manchester United were not in league action over the weekend due to the FA Cup commitments of opponents Liverpool. The Premier League clash between hosts Liverpool and Manchester United have now been rescheduled for next month.
Mikel Arteta and his Arsenal players took the aforememtioned opportunity to establish a four-point lead over Manchester United thanks to the first half strike from Bukayo Saka. The Arsenal Academy graduate scored the only goal of the game to hand the Gunners a 1-0 away win over Villa as they strengthened their grip on fourth spot as far as the Premier League log is concerned.
Arsenal have four more points than Manchester United and also have onegame in hand over them to ensure that they are in the driving seat to finish in fourth spot behind the top three teams namely Chelsea, Liverpool and Manchester City.
Manchester United and Arsenal are not the only teams in the race to finish in fourth place at the end of this season's Premier League campaign. Wolverhampton Wanderers, West Ham United and Tottenham Hotspur have also consistently figured in the top-four race. Wolverhampton Wanderers lost a 2-0 lead at home with ten men in the second half as Leeds United came from behind to win the game 3-2 thus moving them eight points off Arsenal at the moment as they stay in eighth spot. On their part, Tottenham Hotspur are now two places ahead in fifth spot after their 3-1 London Derby win over West Ham United at home. Spurs are nowthree points adrift of Arsenal having played one game more than the Gunners. Manchester United and West Ham United are now sixth and seventh respectively.